Categories:
Other Brands
Whenever we see something unique, we'd love to share it, especially when it's from Hermes. Now have you ever spotted this tiny accessory called the Hermes 24 Change Purse? It's cute right? But also useful.
The Design
The 24 Change Purse is simple but adorable. It's designed in triangle shape featuring an oversized tab closure on the front flap. The leather is Epsom, which makes it feel luxurious but also durable. A change purse is a change purse, it's small. But perhaps small is good because it will take only a fraction of the space in your handbag. Now let's take a look at the interior.
The Interior
Open the flap to see the inside. There is a small space but large enough to store your coins or other mini items. You will also notice the wave-design on the side of the purse. This design is made to expand the space when necessary. It's a small engineering but nice addition.
The Sizes And Prices
Measuring 2.6' x 3.5' inches, priced at $415 USD.
More Colors And Images

Pictures courtesy of: Fashion Phile

Pictures courtesy of: cashinmybag
comnum(0) tbcount(0) tbcount(43)
Categories:
Other Brands
Canada's FASHION Magazine celebrates its 40th anniversary this year for its November 2017 issue. Homegrown beauty Amber Witcomb appears on a special cover illustrated by Benjamin Shine. In the accompanying spread, the brunette poses in the fall collections lensed by Owen Bruce. StylistAnna Katsanis dresses Amber in the fall designs of Gucci, Dior, Chanel and more.
comnum(0) tbcount(0) tbcount(39)
Categories:
Other Brands
Discover Urban Outfitters' 2017 Halloween costumes
Halloween will be here before you know it, and if you want a cool costume, Urban Outfitters has plenty of options. The fashion retailer showcases fun and playful looks ranging from one-piece bodysuits to animal ears. Whether you want to channel Britney Spears' iconic 'Oops I Did It Again' look or keep it simple in a bunny head, discover more Halloween ideas below. See some of our favorite costumes below, and shop more at UrbanOutfitters.com.
Related: Spooky Chic | Discover H&M's Halloween Costumes
URBAN OUTFITTERS HALLOWEEN 2017 COSTUMES
Out From Under Floral Skeleton Catsuit $89
Channel spooky vibes in a skeleton bodysuit made from a soft, jersey knit fabric.
Urban Outfitters Sequin Bunny Ear Headband $14
Be a cute bunny with these pink, sequin embellished rabbit ears.
Truly Madly Deeply Halloween Pocket Tee $29
Celebrate Halloween in an orange t-shirt featuring a Jack O'Lantern face.
Out From Under Oops I Did It Again Catsuit $69
Channel your inner Britney Spears in her iconic red catsuit from the 'Oops I Did It Again' video.
Urban Outfitters Giant Bunny Head $69
Wear a bunny head for an adorable Halloween costume.
Urban Outfitters Kigurumi Corgi Costume $79
Be the cutest pup at the party in this cozy corgi costume.
Urban Outfitters Shimmer Cat Ears $10
Look like a fierce feline in a glittery pair of cat ears.
comnum(0) tbcount(0) tbcount(45)
Categories:
Other Brands
We know that Celine is all about making minimalistic things, but here's one bag that's not following this traditional code. Meet the Celine Eyelets Pocket Evening Clutch On Chain for the Winter 2017 Collection. It's basically a small-sized handbag that can be transformed into a clutch bag or vica versa.
The Pocket Evening Clutch On Chain is not a new bag, it's also available without the eyelets but it usually comes in tri-colors. This bag is also called the Pocket Large Flap On Chain.
The Design
It's a rectangle small bag with an enveloped-shaped flap. This bag is perfect to carry from Spring to Winter and it matches perfectly with any casual chic outfit in your wardrobe. The latest edition is adorned with eyelets around the edges of the flap, which is designed to boost it's urban-chic'nes. Now this beauty can be carried with simple tees and jeans and you will still look fabulous.
Made from smooth calfskin, which a durable leather that requires low maintenance. The chains are long enough to carry cross body and it can be removed anytime to convert into a clutch bag. The logo has been embellished on the bottom front in small lettering that reads: 'CELINE PARIS'.
And there is more, the front also features a outer flat pocket. Now let's dive into the interior:
The Interior
The Pocket Evening Clutch opens with a snap button. Inside you will find one gusset compartment and one zipped pocket. The interior fits all of your basic essentials or evening necessities.
The Sizes And Prices
The removable shoulder chain is 20′ inches long and the bag measures 11' x 7' inches, priced at $1650 USD, €1100 euro, £1000 GBP, $12500 HKD, $2100 SGD, ¥12000 CNY, ¥170000 JPY via Celine boutiques.
comnum(0) tbcount(0) tbcount(58)
Categories:
Other Brands


We always say: 'when you need studs, go find it at Valentino'. Why? Because Valentino makes the best studs in the world and they're famous for it!
Meet the latest Valentino Garavani Soft Mirror Wallet On Chain (or just a mini bag, or an evening bag). It's the newest design for the Fall Winter 2017 Collection. This bag is gorgeous and the look explains it all because a lot of attention has been spent on the little details.
The Design
You won't find much minimalistic handbag at Valentino, because it's too boring. Just like this Garavani Soft Mirror WOC, this bag is made with solid color, but it wouldn't be a Valentino handbag if they didn't threw some studs at it. The studs are organized from small to large on the front flap, with the largest on the front and it goes smaller once it moves to the top.
This bag radiates the tough-luxe status. It goes perfectly with an evening dress or just casual clothes. You can use it for special occasions or just on a lunch date.
The chain is even more beautiful and can be adjusted. The chain can also be detached so that this bag changes into a clutch bag. The end of the chain is refined with a big round jewel-like hardware, which looks very stunning and feminine. This bag also offers an option to carry as chain-link hand-strap.
The Interior
For a small bag, this Garavani Soft Mirror WOC is surprisingly roomy. Inside you will find one main compartment to store all your necessities, but it also comes with a zipped pocket and a slot pockets (including 8 card slots).
The Sizes And Prices
Measuring 4.5' x 7.5' x 1' (H x W x D) inches, priced at $1375 USD, $9300 HKD, ¥147000 JPY, $1640 AUD.
Where To Shop?
Look for more colors via MyTheresa
More Colors And Images
comnum(0) tbcount(0) tbcount(57)
Categories:
Other Brands
Fur takes the spotlight in the October 2017 issue of Glamour Italy. Photographed by Baard Lunde(Angela de Bona Agency), model Agnete Hegelundturns up the luxe factor in autumn outerwear. Stylist Valentina Di Pinto makes sure the blonde stands out in glamorous fashions from brands like Pinko, Elisabetta Franchi and Twinset.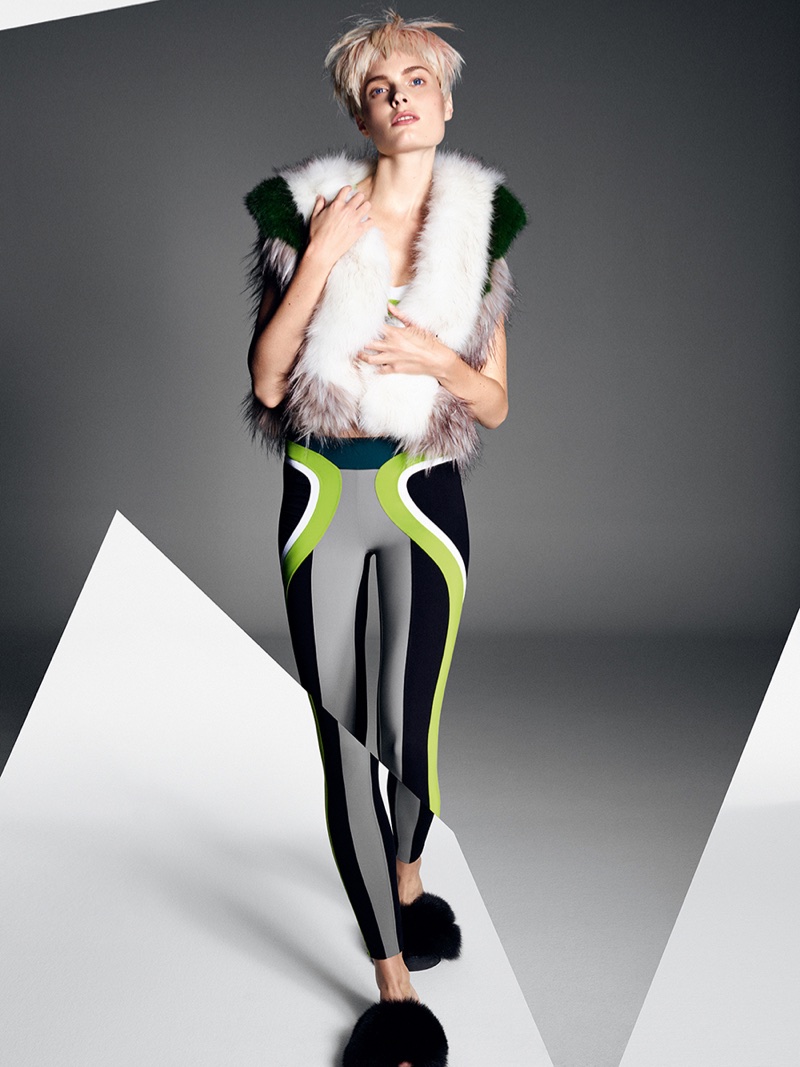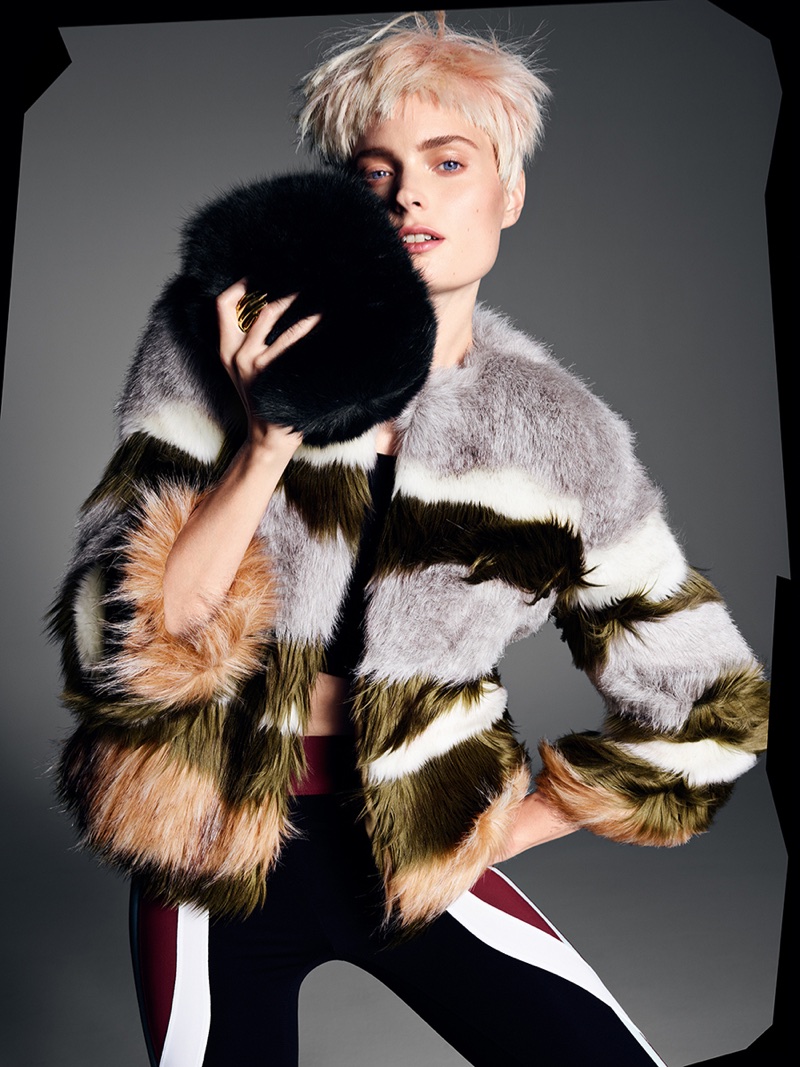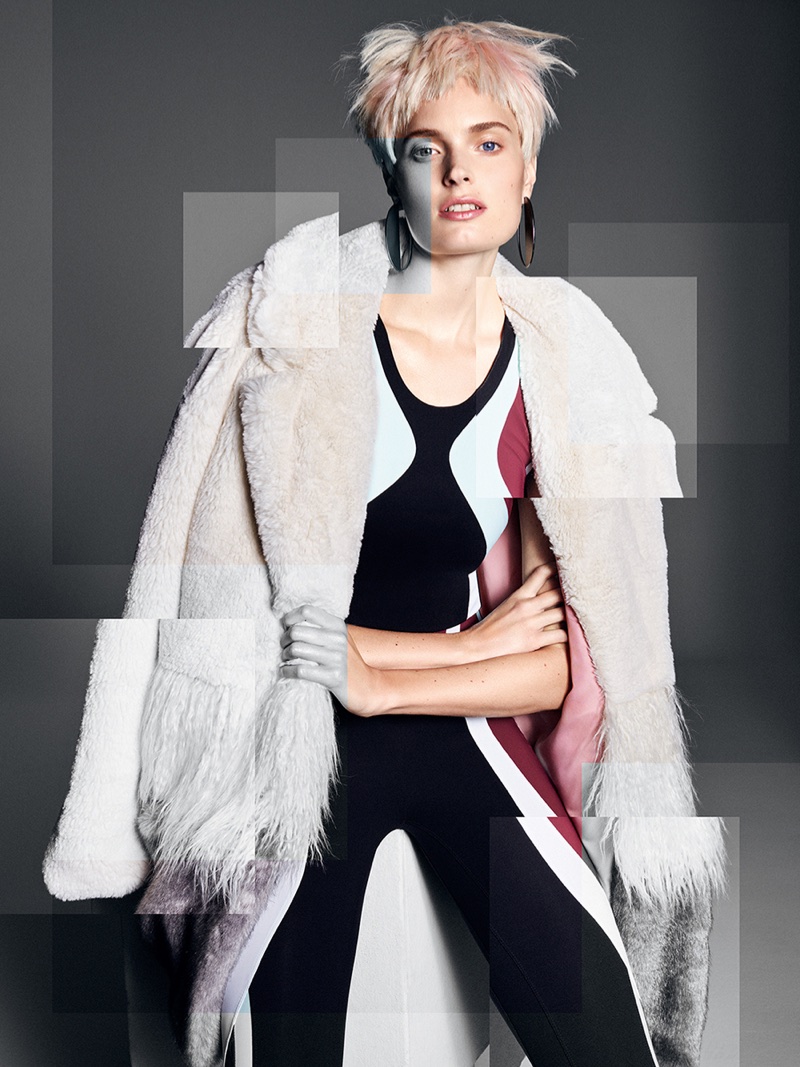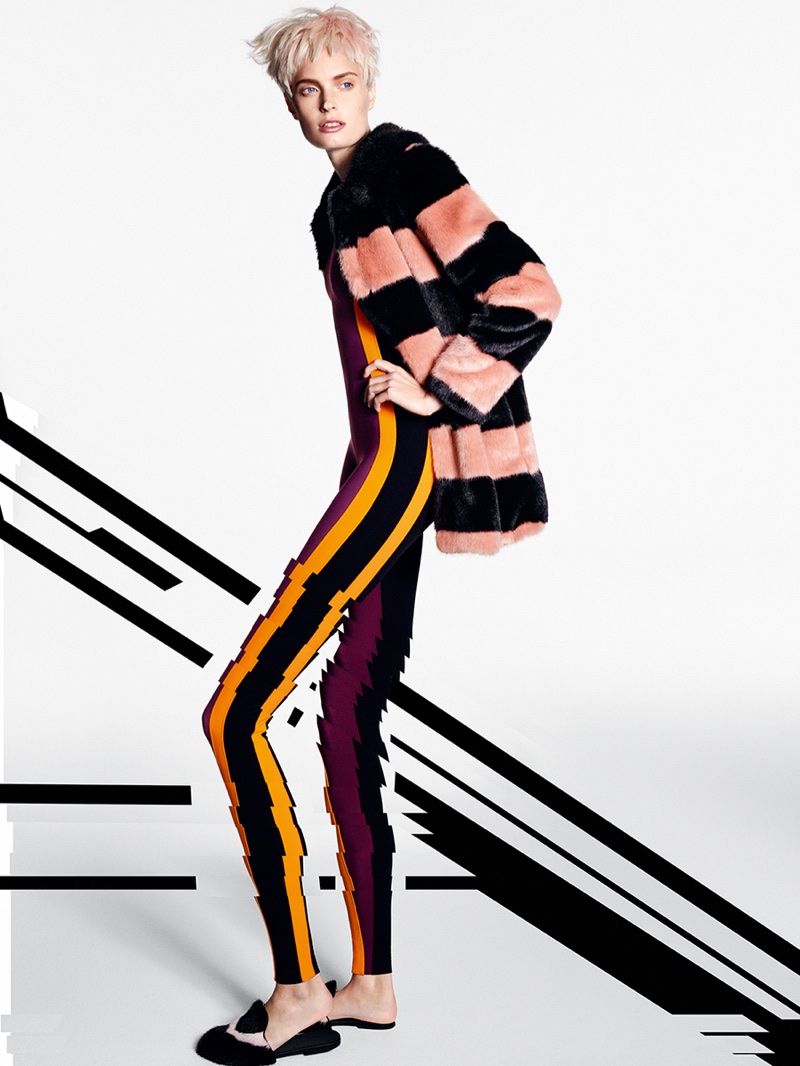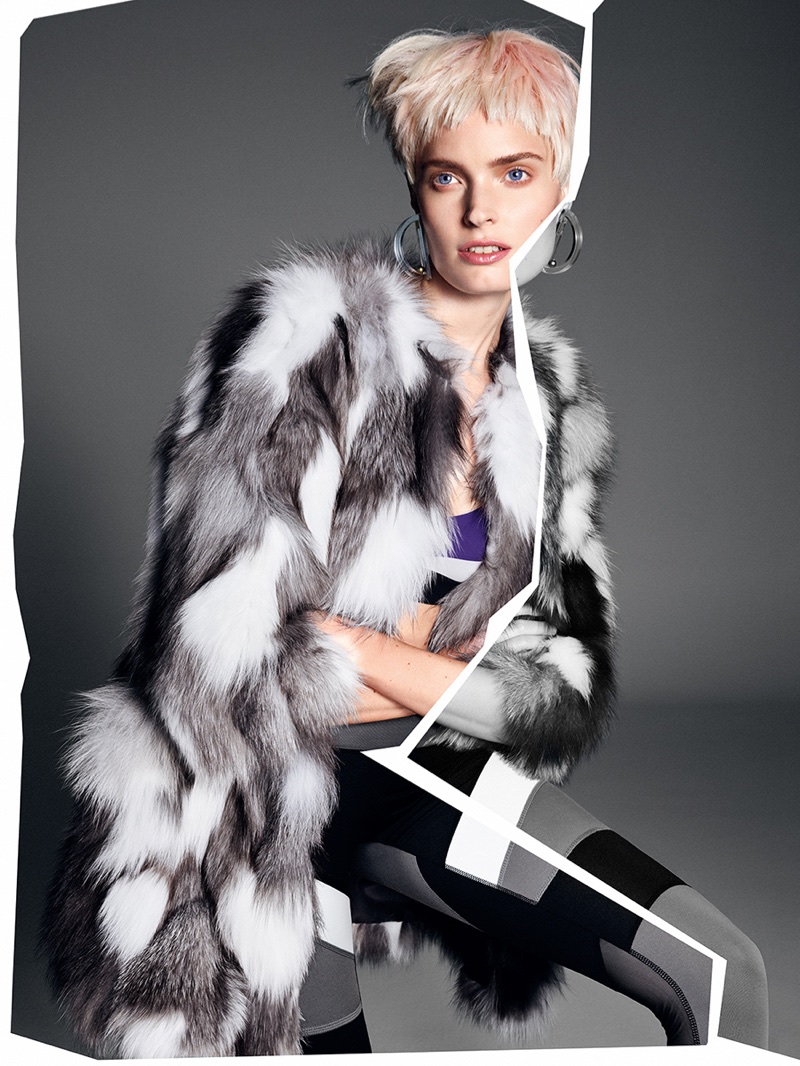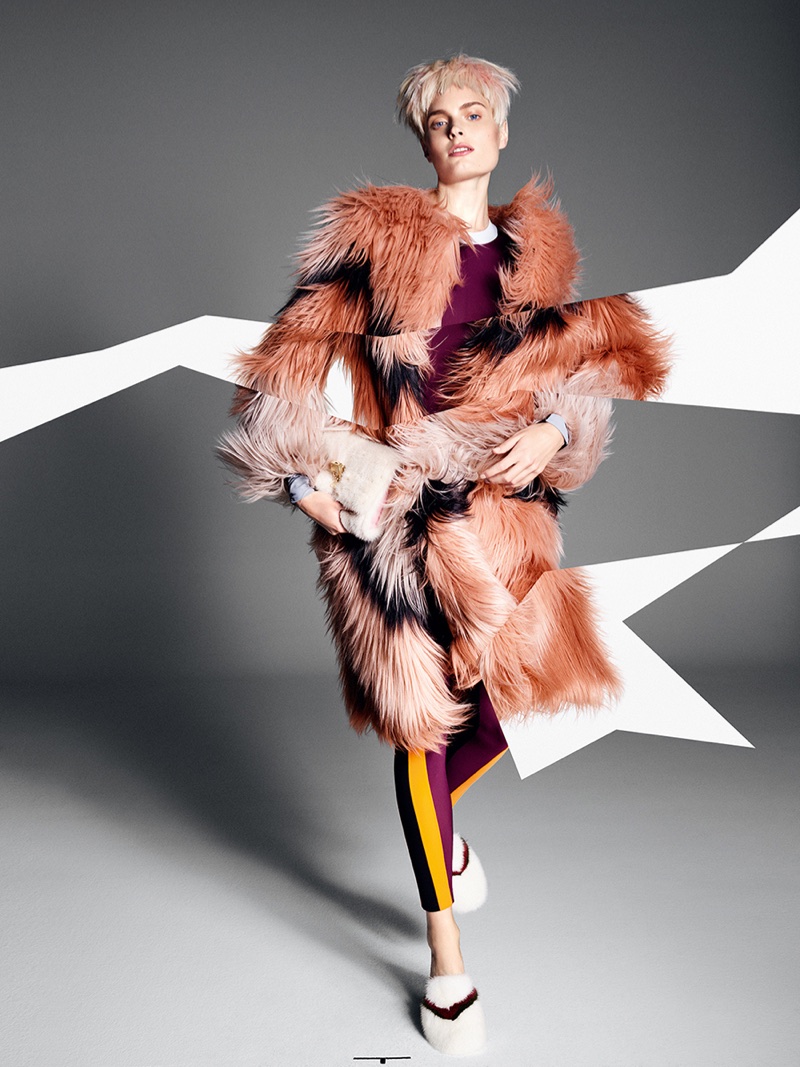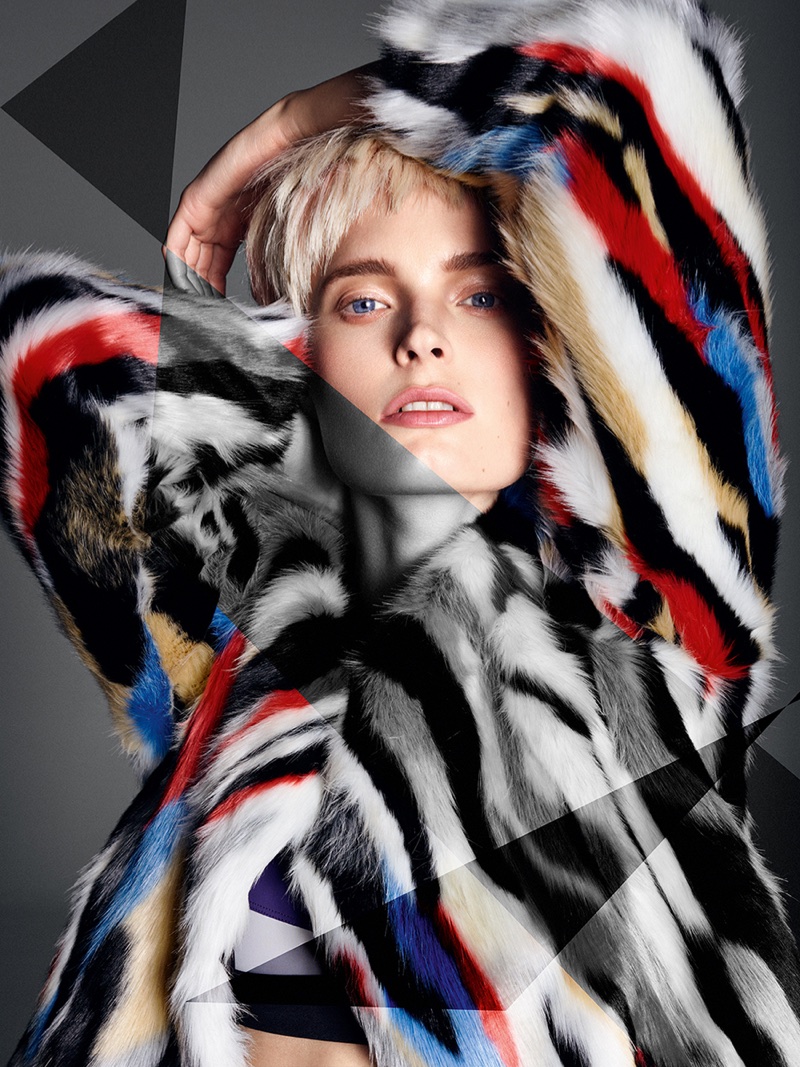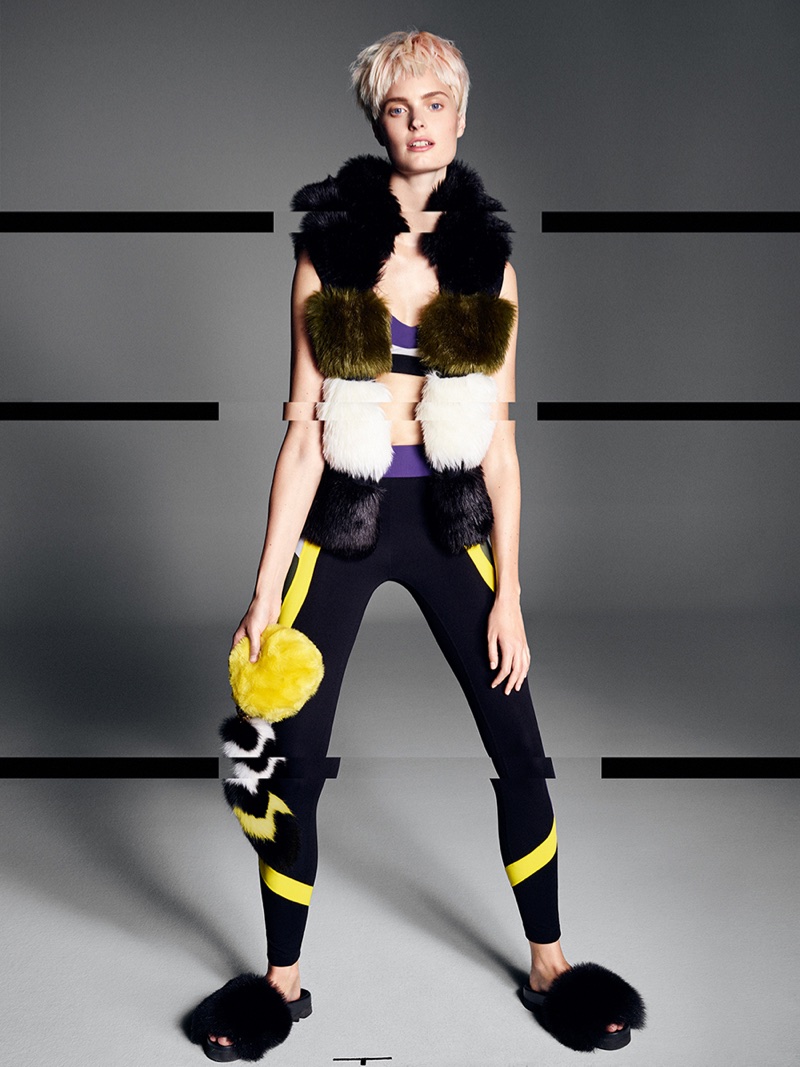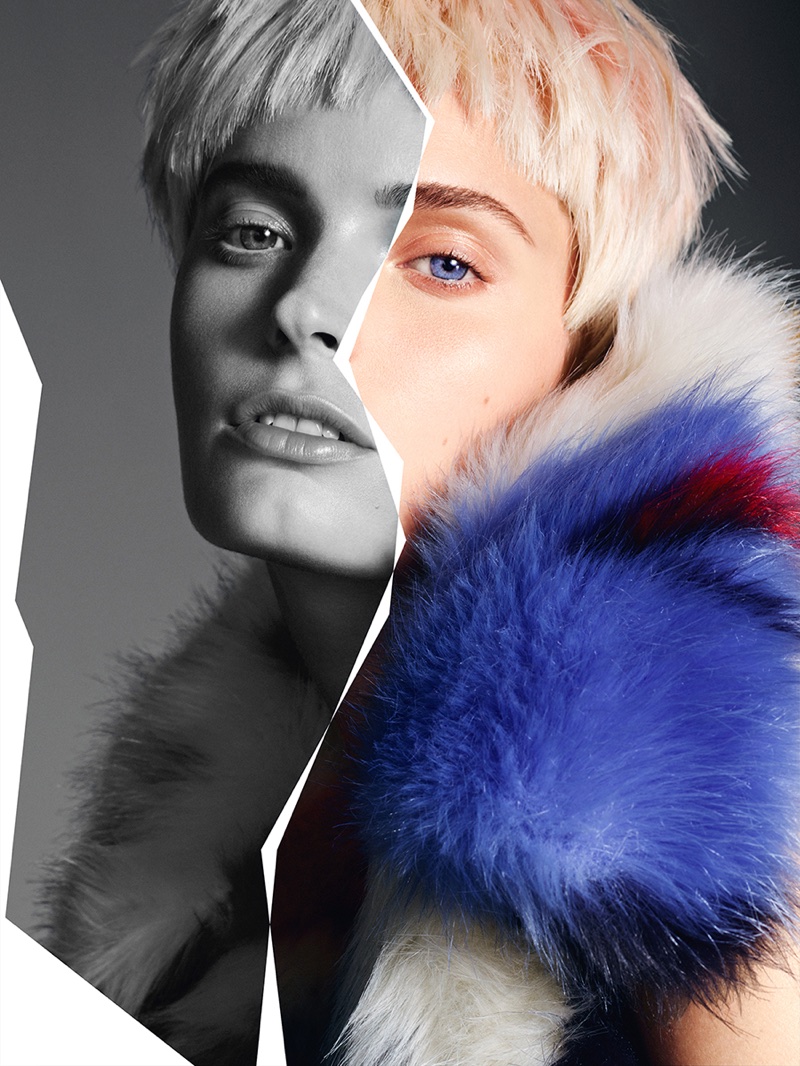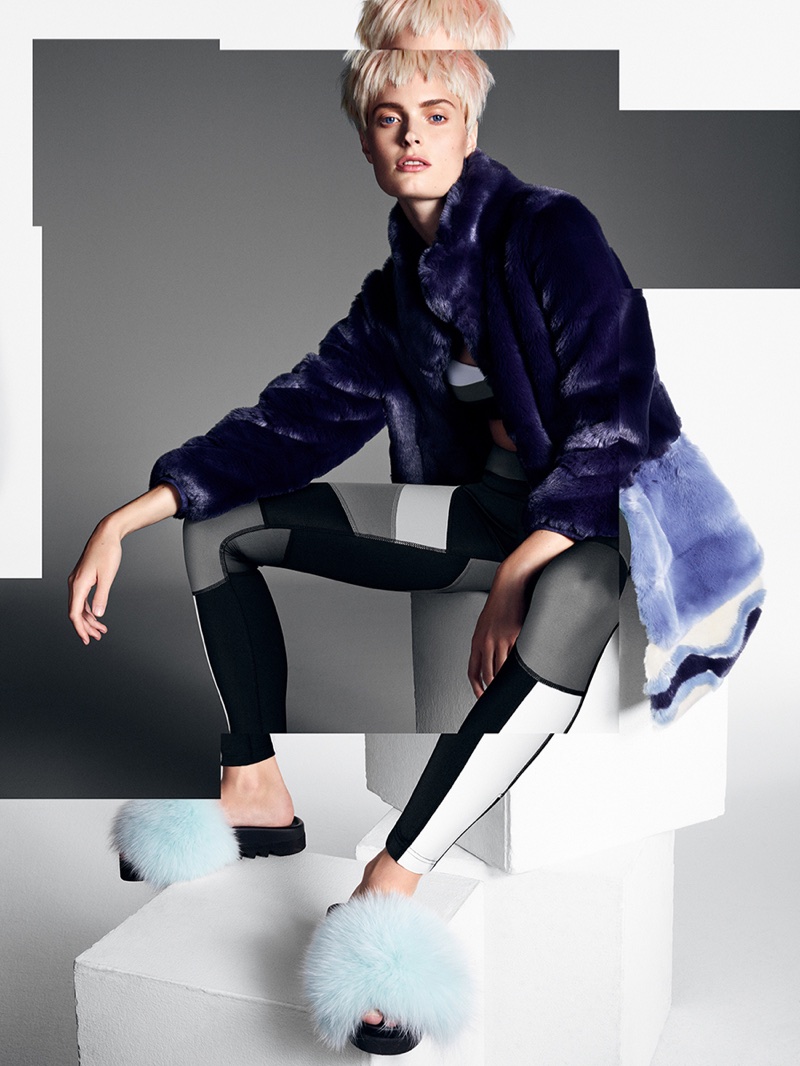 Categories

New Posts

Hot Posts

Tags